I was tasked with creating the visual

identity for a few concert events for HP Concerts, a student programming organization under the University of Miami. Exported assets include A-frames, Posters, Social Media posts (Instagram Feed, Instagram Story, & Facebook), and Digital Signage. 
​​​​​​​
KIANA LEDE CONCERT 2023
​​​​​​​
The theme of this event is a "Cotton Candy Cloud 9" concert, implementing the cotton candy pink and blue clouds from the Canes Carnival's main event graphics, but using real clouds to give the poster a surreal look. The colors, font, and overall design is what best encapsulates the overall ideas that ties back into the look and feel of the carnival while maintaining its own look.
I also had the opportunity to shoot photos of this event. (The
approved
photos are seen below)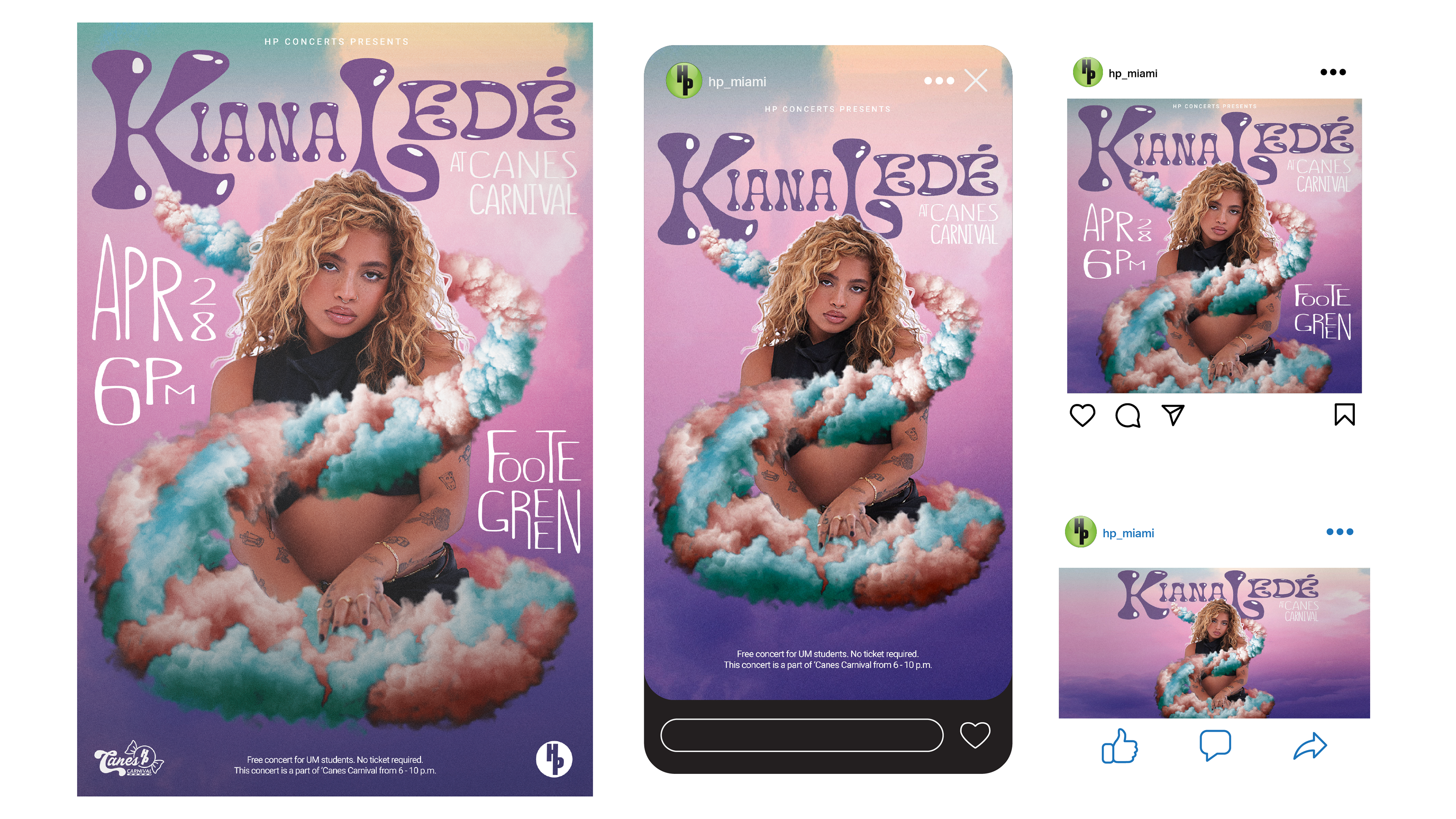 RAE SREMMURD CONCERT 2022
The theme of this event is a "Miami Vice" concert, implementing the iconic pink and blue colors, with a pop of white. Typography is the main focus of this design, using the type to warp around the subjects and interact with them to create a stunning visual while still being legible.