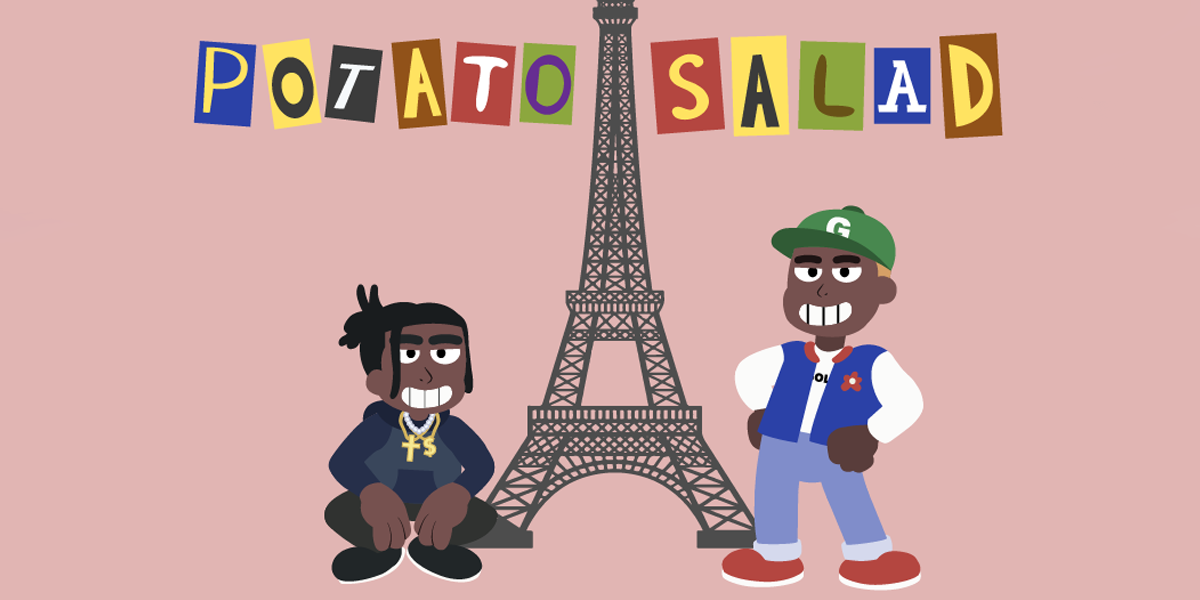 POTATO$ALAD ANIMATED MUSIC VIDEO
This project is an animated music video and visualizer for the hip-hop single "Potato Salad" created by Tyler, The Creator, and A$AP Rocky. This is my first major project that dives into the world of animation, dipping my toes into storyboard conceptualizing, directing, illustrating, and animating. I won the Animated Short Film Award at the University of Miami's annual 'Canes Film Festival in 2022 for this project and I'm very proud of it! Enjoy!
HENNESSY x CANELO FIGHT NIGHT
During my time as a Graphic Design intern at Laundry Service, I worked under the Hennessy account. This campaign gave me the opportunity to direct and brainstorm a few ideas to create anticipation and excitement around V.S.O.P ambassador Canelo in his 'Trilogy' rematch with longtime rival, Triple G, on Sept. 17, 2022, leading to my idea being the final execution.
MIAMI CHILDREN'S MUSEUM REBRAND
This is a passion project of mine to develop my design skills and work on developing branding. I studied in Miami, FL, and during my first year here I visited Miami for the first time with my family and we went to the Miami Children's Museum (MCM) for my 4-year-old cousin. It was a fun experience even for the adults and remembered it as one of my first Miami experiences. A year later, I did research on non-profits in the Miami area and came across the MCM. I felt like the business could use a refreshing rebrand so this is what I came up with!
I had the opportunity to design a few promotional items from time to time. These ranged from Apparel, Snapback and Trucker Hats, Bucket Hats, Water Bottles, Stickers, and more. Most of the time, these were for student organizations at the University of Miami during my time working for Student Activities and Student Organizations, but I also had the opportunity to create apparel graphics for freelance clients from time to time.
During my time as a graphic designer at Student Activities and Student Organizations (SASO), I had the opportunity to design dozens of event assets, such as A-frames, Digital Signage, and Social Media graphics, and they ranged from events such as movie screenings, activities, shows, and carnivals happening on the University of Miami campus.
​​​​​​​
Adding to my freelance work, I designed several commissioned music covers for several different artists, from albums to singles, to mixtapes, to spoken word pieces, for Apple Music, Spotify, Youtube, and Soundcloud. I also was given the opportunity to animated some of those covers to be used as visuals for the artists to act as promotion or a Spotify visualizer.
I'm currently in the process of teaching myself how to draw. I've taken classes at the University of Miami and when I studied abroad I took figure drawing classes at the American University of Rome. I believe learning this skill makes me a better designer and illustrator, learning proportions and drawing in 3D space on a 2D surface.
In the midst of the COVID-19 pandemic, among all the chaos, a renaissance was born. As we were quarantined in our houses, boredom and this feeling of fleeting purpose struck. I chose to try new things as a means to cope with what was going on in the world and its unknown future, and it led me to create artwork like these using Adobe Photoshop. This is what essentially started my love for Design and Photography, leading me down a path of success and a clearer sense of purpose. With each surrealist work there came newly learned skills on the Adobe software, slowly growing within the craft, and eventually expanding to the entire Adobe suite. It ignited this spark to pursue Design as a study and I truly am grateful for where it led me, the people I met, and the opportunities I've gotten.
Enjoy my humble beginnings!