Never Stop, Never Settle. Hennessy is one of the big names in cognac, which is a style of brandy produced exclusively in the French region of Cognac. The brand has many partnerships, including brands like the NBA ("The Spirit of the NBA") and athletes such as Canelo Alvarez and Russell Westbrook.
CANELO VS. GGG - ROUND 3 SOCIAL CAMPAIGN DIRECTION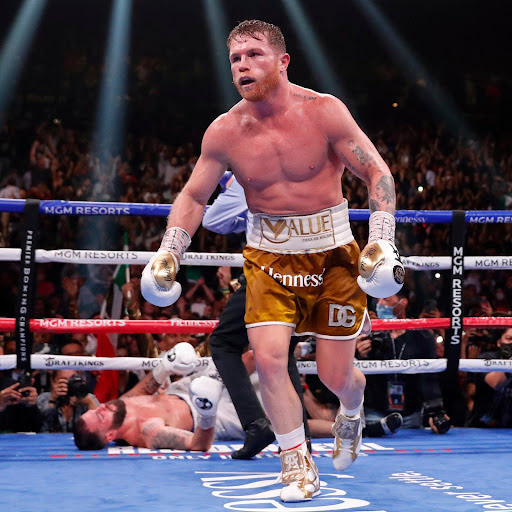 Create anticipation and excitement around V.S.O.P ambassador Canelo in his 'Trilogy' rematch with longtime rival, Triple G, on Sept. 17, 2022.
In three frames the post highlights the three-round storyline, recapping the previous two matches leading up to the third match. The lead-in for each post will be a round to reflect on each fight, focusing on the things that exhibit Canelo's Never Stop Never Settle spirit. 
First Frame (Round 1): recap of the first fight 
Second Frame (Round 2): recap of the second fight 
Third Frame (Round 3 - "Finale"): Coming in September
3 Steps Cocktail Making Video - To promote product purchases in advance of the fight, we had a Hennessy Mixologist (or Hennessy talent) create a 3-step process video on IG Stories of drinks to master before fight night to promote Round Three.